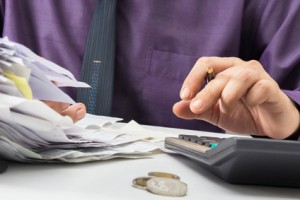 JL Accounts Management can help you reduce the time spent on payroll administration allowing you to do what you do best; run your business. We can take care of your payroll processing needs including preparation of payroll checks and detailed payroll reports while making sure your employees always get paid on time. We will ensure your compliance with all regulations regarding calculating, filing, depositing and reconciling your payroll taxes, so you never have to be concerned about those dreaded penalties and interest.
OUR AVAILABLE PAYROLL SERVICES INCLUDE:
Payroll preparation

Tracking salary increments

Allowances and deductions management

Employee Information Tracking and Maintenance

Calculating Variables

Reports preparation

Perform special bonus runs and prepare tax forms, wherever applicable, for IRAS submission (E.g. IR8A, IR21, etc.)

Help sole-proprietors & partnerships businesses to plan their annual tax filing and submit their tax returns to IRAS
Together we will determine which payroll option will be the easiest, most accurate, convenient and cost-effective for you.
To find out more, contact us now for a FREE discussion.